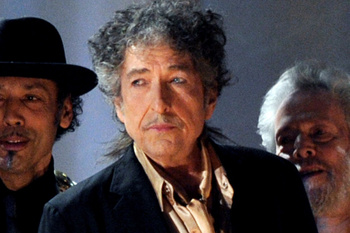 Bob Dylan's 'Pay in Blood' - an analysis - Part 1 - Introduction-
Introduction.

'Pay in Blood' is another intriguing and fascinating song from the album 'Tempest'. At first glance the lyrics of this song seem to dripping in blood, are full of hatred, violence and vengeance of a battered, spiteful, poet who apparently has a hard believing whether he will make it back home alive and who is ready- without showing any mercy whatsoever - to have his enemies pay in full for all the wrongs they have done.
In some sort of a sense, the song breathes the same atmosphere as some songs on Dylan's album 'Modern Times'. On that album and on 'Tempest' as well, and in particular in this song, we see some of the violent struggle, abundantly present in the Old Testament where the resistance against the promised road, which will ultimately lead to the promised Savior, the Messiah – Yeshua- Jesus, is so strong and violent that there is no alternative left but to combat this resistance with equally violent weapons. In this respect the New Testament has taken a new and decisive turn and we will also find this back in the song - as we will see later on.
The key to understanding the song is hidden in the refrain: 'I pay in blood, but not my own'. Raised in the Jewish tradition and faith, Dylan is fully aware of what 'to pay in blood' means. The Thora makes it clear that life itself – the soul of man, in Hebrew 'Nefesh' – is in the blood of a man. This principle of the life being in the blood is made clear in Leviticus 17:11: "For the life of the flesh is in the blood, and I have given it to you to make atonement for yourselves on the altar. It is the blood that makes atonement for one's life". Reconciliation between God and man has to be made and can only be achieved through payment in blood. In the Thora, in the Old Testament, animals took the place of man and were sacrificed on the altar and the blood of these animals brought about reconciliation between God and man. This was all done in anticipation of the real Lamb of God, Jesus Christ, who came and sacrificed himself by shedding his precious blood and by doing so ransomed the world ( I Peter 1:19).Jesus Christ paid in full by his blood for the sins of the whole world. So when the poet says: 'I pay in blood' it is as if he were saying: "I'm no better a man than anyone else in this fallen world. I fully participate in the human condition. The human condition is in itself full of evil, of hatred, of violence, of vengeance and retribution, I see this when I look around this world, and when I'm honest, I find it also in myself. This world is hopelessly forlorn and so am I. To set things right there is only one way out. Reconciliation – redemption- payment –atonement - has to be made. There is only one sacrifice that God will accept to reconcile himself with this world and with me personally and that is through payment in blood. That is why I can only pay in blood. This blood is nothing else than myself, not only my soul but also 'legs and arms and body and bone'. At the same time I find that I'm a sinner and because I am a sinner I cannot pay with my own blood. I need somebody else to pay for me, somebody who takes my place and who is not a sinner. There is only one person who is not a sinner and whose sacrifice of his blood will be accepted by God, and that is the blood of Jesus Christ, He will pay with His blood instead of mine and that is why I say: 'I pay in blood, but not my own'".
This concept is called 'substitution' and there can hardly be any doubt that this is what Dylan has had in mind here. It is all about redemption, whether we like it or not.
On the other hand, when we compare the core of this song with some of the songs of his so-called Christian trilogy – ''Slow Train coming", "Saved" and "Shot of Love" – something important has changed. In songs like 'I believe in you' it is "them" – non believers, infidels - against Dylan and his newly found faith: 'they like to drive me from this town, they show me to the door and say don't come back no more' and also in one of the most controversial of all Dylan songs Dylan ever made 'Property of Jesus', it is again "them" against Dylan. 'Resent him (Dylan) to the bone' followed by the Dylan's bitter retort: 'You got something better; you've got a heart of stone'.
But in this song he confesses: 'My head's so hard, must be made of stone'. It is no longer only just "them" against me. He confesses that he has an equal part in the mess we all created. The point he wants to make is that no man or woman on this earth, whether he or she is a Christian or not, or no matter what other faith he or she practices, has the power within himself or herself to rise above the wicked condition of the human condition we are all in. Redemptive power has to come from elsewhere and can never be found in the human condition itself. Humanity makes matters only worse. It is exactly the reason why he says: 'I pay in blood, but not my own'.
It is striking that the universal necessity to pay in somebody else's blood is implicitly expressed in Dylan's recent Rolling Stone interview with Mikal Gilmore. It is true, that here and there we have to take some of the statements in this interview with a pinch of salt and we have to take into account that Dylan likes to fool around and to play tricks with the press but let's take it for what it is worth. In this interview Dylan complains about being called "Judas" for playing an electric guitar, and then says: "These are the same people that tried to pin the name Judas on me. Judas, the most hated name in human history! If you think you've been called a bad name, try to work your way out from under that. Yeah, and for what? For playing an electric guitar? As if that is in some kind of way equitable to betraying our Lord and delivering him up to be crucified'. (By the way, you don't refer to Jesus as "our Lord" and speak in such a manner about him unless you yourself believe in Jesus as "your" Lord, but that is not the point we intend to discuss in detail here – for more information on this issue, we refer to my article What does Bob Dylan really believe?. ).
What is notable, however, is that Dylan follows the RS interview up with a very nasty statement which may be called anything but Christian: "All those evil motherf**kers can rot in hell." At first glance such a nasty statement would fit in very well with lyrics of 'Pay in Blood' where passages like 'I could stone you to death for the wrongs that you done'
'I got something in my pocket make your eyeballs swim', 'I got dogs could tear you limb from limb' etc. seem equally denunciatory and equally full of revenge and spite. Whether the statement "All those evil motherf**kers can rot in hell" is on the same level as some of the violent passages in 'Pay in Blood'- and in other songs on this album for that matter - remains to be seen. More light will be shed on this as when we will discuss the lyrics of 'Pay in Blood' in more detail in the upcoming articles on this song.
Finally, denunciations like "All those evil motherf**kers can rot in hell" are in sharp contrast with the teachings of Jesus. When our Lord Jesus was crucified he said: "Father, forgive them; for they know not what they do" (Luke 23:34). Jesus says in Matt. 7:1 "Do not judge others, and you will not be judged'. No man has the right to wish other people in hell, no matter how justified Dylan's remarks about the Judas accusations may be. At the end of times, on Judgment Day, the final judgment will be made but we have to bear in mind that this will be a divine privilege. This nasty remark proves the more so that Dylan is a sinner and needs cleansing through blood, in the same way as we are all sinners and need cleansing. At the same time utterances like this stress the need for continuous payment in blood. There is a well spring of blood is available for everybody. The good news is that in the song 'Pay in Blood' the poet is amongst the ones who pay in blood, but fortunately it is not his own blood.
In our next article we are going to look at the lyrics in more detail and we'll see if we can piece this all together. As always your comments on this article will be appreciated. Please press the button ''reacties' below.


Go back
Click this link to respond to this article
Write your response in the box below